The Good Deed Project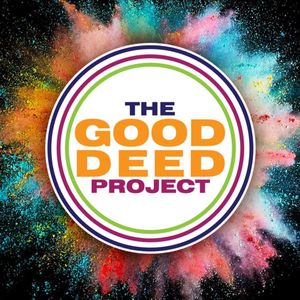 | Our mission | Committed to improving living conditions for families with limited resources through renovations and other services. |
| --- | --- |
Board Positions

Board members are the fiduciaries who steer the organization towards a sustainable future by adopting sound, ethical, and legal governance and financial management policies, as well as by making sure the nonprofit has adequate resources to advance its mission.

The board member responsible for marketing and events brings to the organization deep and broad experience in the oversight of marketing and events that produce immediate and direct results for an organization's bottom line. This board member should both be able to roll up their sleeves, but also is able to see the big picture of the impact of marketing and events.

The board member responsible for fundraising oversees the organization's fundraising plan and engages all board members in fundraising activities. The board member has strong community connections and networks, access and knowledge about individual, corporate and foundation resources, good people skills and an engaging personality and is comfortable talking about money and finances.
The Good Deed Project
Ways to help

Court Ordered Service

Court Ordered Service is available. Contact us for more details.

16-18, Adults (18+)
One-time, Recurring
None, On-site
Individuals
In-person

---

Volunteer Opportunities

The Good Deed Project has multiple opportunities where someone can help us help the community. We are committed to improving living conditions for families with limited resources through renovations and other services. A volunteer can: -Help donate goods and services for renovations -Donate funds for programs and projects -Volunteer for projects and operations -Engage in Good Deed events and fundraisers The opportunities range from an admin position to being in the fields of an on site project it all is determined by your skill level and what you want to do. As long as you want to do a Good Deed for the community we will be able to find something for you.

Children (5-12), 12-15, 16-18, Adults (18+), 55+, Child with Adult
One-time, Ongoing, Recurring
Anytime, Evenings, Weekdays, Weekends
Individuals, Groups (2-10), Groups (10+), Families, Corporate Teams
Virtual, In-person, Indoor, Outdoor, Food Distribution, Food Packing, Writing, Skills-based, Research, Project-based

Learn More

---

Many Ways to Engage

Administration, Resource Development, Fundraising, Events, Handy work/Construction, and Pickup/Delivery/Install. Sign up with your email.

One-time, Occasional, Monthly
21+, 55+, Adults
Individuals
Virtual, Office work, Event support, Indoor, Outdoor
None, On-site
Weekdays, Evenings, Weekends
| About us | The Good Deed Project started in 2014 as a desire to offer a bit of help to a nonprofit in need of a renovation. At the time, the Las Vegas Valley was still in recovery mode from the Great Recession, and there was a great need for those in the nonprofit sector as donors weren't able to give as much and organizations didn't have funding to properly maintain their facilities. In response to the great need in the community and vocal support from those who contributed along the way, we took the outreach effort to the next level and made a commitment to serving the community long-term through a full-fledged nonprofit. Now the organization is a recognized 501(c)(3) charity that provides a variety of services in Las Vegas and throughout the state of Nevada. |
| --- | --- |
{{ reviewsOverall }} / 10
Users
(0 votes)