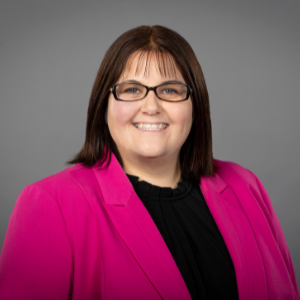 Amy Koeckes
Position: Commission Chair
Organization: University of Nevada, Reno 
Location: Northern Nevada
Personal Quote: "As a native Nevadan, I am always looking at ways to give back to my home state." 
Amy Koeckes (she/her) is the associate director for the ASUN Center for Student Engagement at the University of Nevada, Reno. She began working at the University of Nevada, Reno, in 2003 with the Associated Students of the University of Nevada (ASUN). She advised and supervised various areas, including student media, marketing, student employment development, clubs, democratic civic engagement, volunteerism, community partner development, and various services to students. She earned her MA in educational leadership and her BA in art at the University of Nevada, Reno. Outside of work she spends time with her family and enjoys traveling.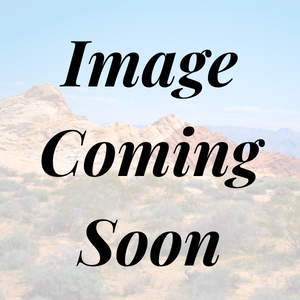 Andrew Morgan
Nevada Department of Education-Superintendent's Designee
Bio coming soon!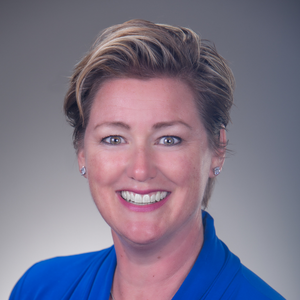 Beth Bartel
Organization: UHS – Spring Mountain Treatment Center
Location: Southern Nevada
Favorite quote: "The best way to find yourself is to lose yourself in the service of others." — Mahatma Gandhi
Beth Bartel (she/her) is a certified Senior Professional in Human Resources-SPHR. Beth is a graduate of University of Las Vegas, where she received a Bachelor Degree in Business Administration.
Over 25 years ago Beth moved to Las Vegas from Kirkland Washington. Starting her career in Human Resources with The Valley Health System-Universal Health Services where she spent 23 years working in areas including: Human Resources, Marketing, Gift Shop, and Volunteer Management. Beth was instrumental in: Valley Hospital winning the UHS Service Excellence Acute Care award; transitioning Nevada and California Business office; hosting the NAHAV convention; and spearheading Valley Hospital chapel.
From 2017-19 Beth worked with Nevada Donor Network where she helps facilitate organ, eye and tissue donation for the State of Nevada.
Beth's experience in Human Resources and Volunteer Management has led her to be involved with SHRM-Society for Human Resources Management, Nevada Volunteers where she serves as a Commissioner and on the Executive Board.
Beth enjoys spending time with her family exploring the outdoors and being involved supporting local nonprofits. She is married to Jason and has 4 children, Bryce, Hailey, Lily and Morgan. Beth also enjoys mentoring up-and-coming professionals where she shares her knowledge and passion for volunteering and human resources.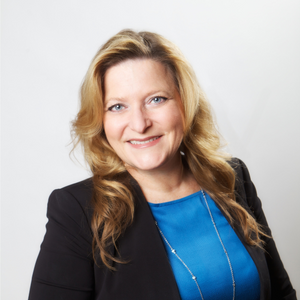 Carolyn Wheeler
Position: Secretary
Organization: Downtown Vegas Alliance
Location: Southern Nevada
Favorite Quote: "Be the change you wish to see in the world." 
Carolyn Wheeler (she/her) is the Executive Director of the Downtown Vegas Alliance (DVA), a nonprofit organization that connects members and downtown stakeholders to influence growth in the heart of Las Vegas. Carolyn's role brings together businesses, government and community partners through thought leadership and collaboration building awareness and driving the strategic direction for the organization and the downtown Las Vegas community. Under her leadership the DVA has grown in its membership and influence and has become a leading resources to businesses, especially during the COVID-19 pandemic.
Previously, she was the Director of Philanthropy and Corporate Social Responsibility Marketing for Caesars Entertainment. She connected the dots between the company's commitment to environmental and social sustainability with internal and external audiences helping stakeholders understand the impact that the company truly makes. And as the Director of the Caesars Foundation, she developed integrated relationships with community partners across the enterprise increasing the value of philanthropy by adding the power of Caesars volunteers and governance. Carolyn was awarded the Caesars Award of Excellence for Diversity and was part of a group selected as finalists for the 2016 Governors Point of Light Award for Corporate Volunteer Program.
Carolyn graduated from the University of California, Los Angeles with a B.A. in Sociology. She participated in the Leadership Las Vegas program and is very involved in her community serving on numerous non-profit boards and advisory committees including Governors Commission on Volunteerism, YMCA, United Way of Southern Nevada, UCLA Alumni Association, National Charity League and Family to Family Connection.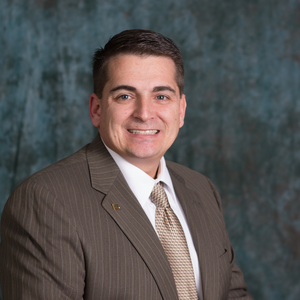 David Sirna
Organization: Umpqua Bank
Location: Northern Nevada
Personal quote: "To be a great leader you need to serve others by guiding, motivating them, and leading by example."
David (he/him) is the Community Manager for the Umpqua locations in Nevada. He prides himself on being very honest and straight forward. He has found the most success by telling it like it is and will always present options and give advice on what direction to go. He currently serves on two Nevada State governor appointed boards; Nevada Volunteers and the State Council to Establish Academic Standards. He is also a board member of a non-profit called Rebuilding Together Northern Nevada. In his work life he is passionate about Community Engagement, Involvement and Government Relations.
He is married to his lovely wife Joyce and they have a 17-year-old son, and a golden doodle named Porter.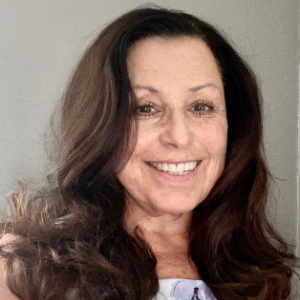 Debra Gallo
Organization: Retired-Southwest Gas
Location: Southern Nevada
Personal quote: "I believe volunteering and community service are my responsibility as a community member."
Debra Gallo (she/her) recently retired from Southwest Gas Corporation where she most recently served as the Director of Regulatory Projects, responsible for directing, coordinating, implementing, and reporting on all regulatory expansion initiatives and advancing business strategies to support those expansion projects. Previously she served as the Director of Public Affairs which included responsibility for the Company's legislative and community strategy and outreach.
Debra is a Court Appointed Special Advocate (CASA) and serves as a court monitor with the 8th Judicial District Court in support of the CASA Program. She serves as Board Vice President/Secretary of the Board of Directors for Champions for CASA, an Emeritus member of the Nevada Taxpayers Association Board of Directors and a member of the Alpha Omicron Pi Sorority Alumnae Association. She has also previously served on the Boards of the Adoption Exchange, Nevada Arts Advocates, American Heart Association, and the Girl Scouts of Southern Nevada.
Debra has a Bachelor of Arts and Masters in Business Administration from The Ohio State University.
Heather Davis
Organization: Opportunity Village
Location: Southern Nevada
Personal quote: "Never stop learning and choose joy along the way!"
Heather (she/her) has an eclectic professional background that includes social service, higher education, health & wellness, professional life coach, classroom instruction, project management, fundraising, and outreach. From community involvement to professional roles, she come to Nevada Volunteers with over 24 years' experience in volunteer recruitment, training, and recognition.
She hopes to be a resource for any who might need someone to bounce ideas off of and is looking forward to serving our communities and state together to make an impact in the lives of those we serve.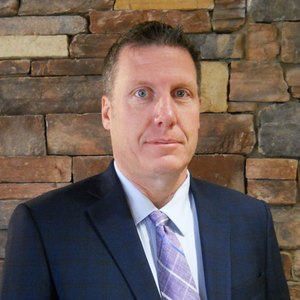 Jesse Wadhams, Esq.
Position: Treasurer
Organization: Black & Wadhams
Location: Northern Nevada
Personal quote: "Nevada Volunteers is a great touchstone for finding and promoting volunteerism in our communities."
Jesse A. Wadhams is a Partner at Black & Wadhams.
Jesse represents clients before Nevada state agencies including the Division of Insurance, the Department of Health, the Division of Minerals, the Division of Environmental Protection, the Gaming Control Board, and the Taxation Commission. He also represents clients before all levels of Nevada government from city councils to the Legislature on administrative, licensing, regulatory and policy matters. Jesse has served as an expert witness for the Nevada Department of Taxation on liquor licensing and distribution. Additionally, in his role as a lobbyist and political consultant, he develops legislative priorities and political strategies for clients relative to legislative issues.
Jesse was also the Director of Regional Government Relations for Newmont Mining Corporation where he developed and executed legislative policy and regulatory strategies. He also served as Deputy Attorney General for the Nevada Department of Justice and as Technology Policy Counsel to the U.S. Senate High Tech Task Force for the Office of Majority Leader Senator Bill Frist.
Outside of work, Jesse is the proud parent of twin boys. He enjoys spending time with his family, hunting, camping, fishing, and rooting for the Minnesota Twins.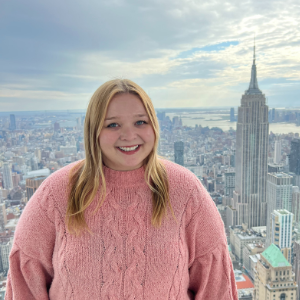 Jordy Barry
Organization: Silver Values Consulting
Location: Southern Nevada
Personal quote: "The world's problems often seem overwhelming, so I always remind myself to think global, act local!"
Jordy Barry (she/her) is the Managing Partner of Silver Values Consulting, a communications, marketing, and corporate social responsibility project management firm for political candidates and organizations, nonprofits, and small and mid-sized businesses.
She is originally from New Zealand, and her family found their American home in Henderson, Nevada. Jordy is active in coaching and mentoring high school students within the National Speech and Debate Association, and serves on their Tabulation Staff for their National tournament, the largest academic competition in the world. She also sits on the Executive Board as the Southern Nevada Political Director for the Young Democrats of Nevada.
She holds a Master of Arts in International Relations focusing on International Law and Institutions from Rutgers University, a Certificate in Intelligence and National Security from the Intelligence Community Center for Academic Excellence, and a Bachelor's degree in Economics and Political Science from Luther College.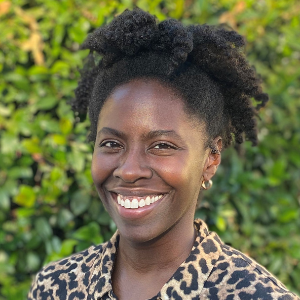 Khloe Graczyk
Position: Ex-Officio
Organization: AmeriCorps
Location: California
Personal quote: "I am excited to support the Commission in increasing AmeriCorps programming in Nevada communities!"
Khloe Graczyk (she/her) has a passion for providing equitable education opportunities for students in all communities. Her service history began as an AmeriCorps member with Teach for America, teaching Algebra and Geometry in Dallas, Texas. After two years of service, she transitioned to work in school district administration and public affairs.
Graczyk joins the AmeriCorps agency after nearly a decade of working in K-12 public education, specifically policy and public affairs, school transformation, and state and federal compliance.
Graczyk holds a bachelor's degree in Sociology from Boston College and a master's degree in Public Administration from California State University, Northridge.
In her free time, she enjoys volunteering in her community and finding new hikes to explore.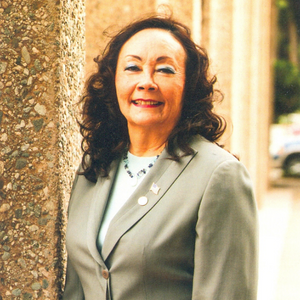 Leilani Kimmel-Dagostino
Organization: LVMPD Volunteers
Location: Southern Nevada
Personal Quote: "I have lived all over the US and travelled the world and I intend to make a difference in my State." 
Leilani Kimmel-Dagostino was born in Honolulu, Hawaii but raised and educated in Chicago. In 1998 she earned an MBA in Quantitative Analysis from Pepperdine University, and in 2002 gained a Registered Financial Planner certificate and became a Registered Financial Consultant.
She has lived all over the US because of her affiliation with the airline industry and her husbands military and federal government career. Over the course of her 40 year airline career she worked in a multitude of areas, gaining valuable experience. After finding themselves in Torrance, CA Leilani served on the Torrance Commission on Aging for 8 years, and was a candidate for Torrance City Council in 2014 and 2016.
In early 2017, she and her husband retired and relocated to Las Vegas, NV. She immediately wanted to find ways to volunteer her services to the city and graduated from the LVMPD Citizens Police Academy and became a LVMPD Volunteer working on the Handicap Parking Ticket Patrol, supervising the hiring of new Police Officers, and other community events.
In late 2017, Governor Sandoval appointed her to serve on the Nevada Commission on Aging, where she served two terms and termed out in 2021/ In December of 2021, Governor Sisolak appointed her to serve on the Nevada Volunteers Commission and she looks forward to serving the needs of the people in Nevada in another capacity.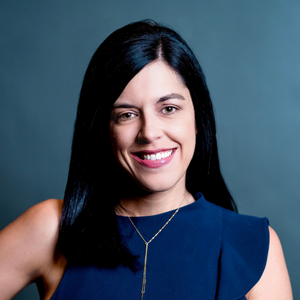 Lynn Wetzel
Organization: Material
Location: Southern Nevada
Personal quote: "Volunteering keeps me connected to the people and the needs of my community."
Lynn is a Director of Growth and Accounts for Material, a global customer experience consultancy. A marketing veteran of 17 years, she's worked with Fortune 500s IGT and Bosch, and been at the helm of driving integrated marketing efforts for Nevada-based companies IGT and HyperX Esports Arena.
She also brings a breadth of experience in government marketing and partnership development for California's OC Parks System, and for the Nevada Department of Public Safety, Nevada Highway Patrol and Nevada State Treasurer's Office.
A CSULB graduate, Lynn is a 9-yr Nevadan who embraces volunteerism and giving back to her community. She is a chairwoman for Junior League of Las Vegas, Marketing Board Director for WISE LV, and a Vegas Inc 40 under 40 honoree.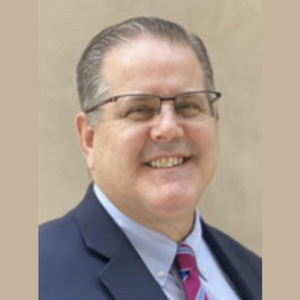 Randy Robison
Organization: City of Las Vegas
Location: Southern Nevada
A native of southern Nevada, Randy has served on the Commission since for many years. He feels blessed to be part of an effort that encourages, supports, and recognizes volunteer service in communities throughout the Silver State. He enjoys learning about the many different programs, projects, and people providing such a wide variety of service and assistance to others that enhances the lives of both beneficiaries and volunteers. His favorite part of the Commission's work is the annual Points of Light Awards – the Commission's signature event that recognizes the amazing work of volunteers from all across the state. The heartwarming stories of life-changing volunteer service makes him feel both proud and humbled at the same time to be connected with his fellow Nevadans in such a unique way.
Professionally, Randy has been involved in public policy advocacy for 25 years.
Personally, he lives in southern Nevada with his beautiful wife and five wonderful children.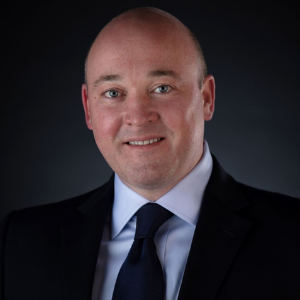 Richard Metzler
Organization: Gold Coast Promotions
Location: Southern Nevada
Personal quote: "Volunteerism binds us together and makes our communities better places to live and work."
Richard (he/him) is the CEO of Gold Coast Promotions, a national fundraising and employee benefits company focusing on employee retail events that allow Corporations, Foundations, and Hospitals to support their employees and philanthropic goals.
He has over 20 years of experience working with foundations and employees across the country, supporting them to give back to local communities.
He also serves as chairman of the LVMPD Use of Force Board, a member of the Sherriff's Multi-Cultural advisory committee, and a CASA volunteer.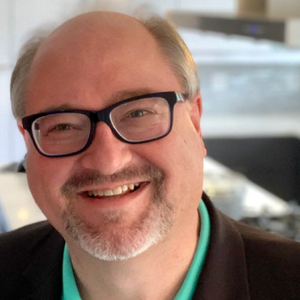 Scott Emerson
Organization: Berkshire Hathaway HomeServices – The John Williams Group
Location: Southern Nevada
Personal quote: "Our world doesn't need more spectators, it needs more participants. Volunteer today. Be the change."
Scott (he/him) is the 'Paul Revere' for volunteer service and has committed his life to public service in both volunteer and paid staff roles including service delivery, team supervision, and executive leadership positions. He teaches volunteer management and non-profit management courses at UNLV. He is a sought-after motivational speaker, strategic planning facilitator, crisis communicator, mentor, convener & collaborator, disaster response planner, leadership trainer, and business consultant.
Serving over 30 years with the American Red Cross in both volunteer and paid staff roles, he attained the Regional CEO position for Nevada and Division Chief Operations Officer supporting 7 states. He is the recipient of the Clara Barton Award for Meritorious Volunteer Leadership; the highest volunteer leadership award in the organization. He led a local volunteer force of more than 700 strong. He served as President & CEO of the United Way of Southern Nevada.
Scott has volunteered on many boards in various roles including Golden Rainbow, Real Talk Youth Impact, Southern Nevada COAD, American Red Cross, NV Volunteers, Promote Altruism, YNPN Advisory Board, LGBTQ Real Estate Alliance and more.
Currently, Scott is a REALTOR® with Berkshire Hathaway and teaches in the Non-Profit Management Program at UNLV. He continues to serve on charity boards and regularly volunteers in the community. He is a graduate of the Leadership Las Vegas program.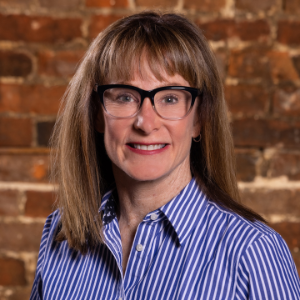 Stephanie Tyler
Organization: AT&T
Location: Northern Nevada
Personal quote: "While I have spent to majority of my career in politics, I have a personal passion for solving community needs by connecting people. Whether it's by volunteering myself or acting as a community aggregator to match resources with the citizens that need them most, that's where I want to be. This is precisely why I am thrilled to be part of Nevada Volunteers. Being able to connect the right resources and volunteers to our communities of need allows all of us to live our best possible lives."
Stephanie oversees a five state Pacific Region for AT&T including Nevada, Washington, Oregon, Alaska and Hawaii. Her responsibilities include external affairs, lobbying and community and public affairs activities with a broad variety of communities of interest. Over the past 22 years she has represented AT&T's interests before local, state and federal bodies. In her previous roles with the company, she managed the outward facing operations for AT&T in 14 western and midwestern states.
Stephanie spent seven years lobbying before the California Legislature and then took a one-year leave of absence from AT&T to act as the Political Director for California Governor Arnold Schwarzenegger's successful reelection campaign.
Prior to joining AT&T she served one term as a Nevada State Senator, worked as a congressional staffer in Washington, D.C. and in Nevada and then represented the interests of numerous contract clients before the Nevada Legislature.
Stephanie is a proud UNR grad and native Nevadan.