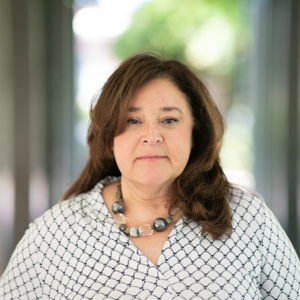 Zanny Marsh, MJM
Executive Director
Phone: 775-825-1900
Location: Sparks, NV
Zanny Marsh (she/her) joined Nevada Volunteers, bringing experience with federal and state grant recipients, AmeriCorps and Senior Corps service members, volunteer management, program design, strategic communications, and government affairs. In her new role, she seeks to advance initiatives outlined in the State Service Plan, with emphasis on increasing Statewide impact and collaborating with stakeholders in inclusive collective impact models that engage government, the private sector, nonprofits, and philanthropy.
Marsh develops collective impact projects for, and consults with, the private sector and not-for-profit organizations to integrate citizen-driven community indicators into government using performance measurement models. She has designed programs that have been adopted by the U.S. Department of Homeland Security, the Corporation for National and Community Service, and the U.S. Department of State.
Marsh has held positions in in health care, higher education, and law enforcement, and most recently served as executive director for the American Red Cross of Northern Nevada. Ms. Marsh holds a bachelor's degree in journalism and a master's in justice management. In 2012, she was appointed to Faculty Emeritus from the University of Nevada, Reno, and she developed and teaches a graduate course that examines implications of aging offenders in America's corrections facilities.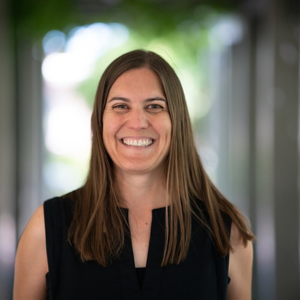 Alicia Blood, MS
Director of AmeriCorps
Phone: 775-825-1900
Location: Sparks, NV
Alicia (she/her) comes to Nevada Volunteers from Seattle where she spent the last 12 years working in the non-profit and university setting with the YMCA of Greater Seattle and the University of Washington Botanic Gardens. During that time Alicia managed youth leadership, service, and environmental education programs in addition to a few years as the Grants and Contracts Manager for a youth violence prevention program called Alive & Free.
Alicia served two terms as an AmeriCorps Member with the Washington Service Corps and has since served as a site supervisor for many AmeriCorps Members over the years. With a BA in Biology and Environmental Studies from Claremont McKenna College and a MS in Biology for Teachers from the University of Washington, Alicia has a passion for science and the environment and loves sharing that with others, especially her husband and two children as they explore the outdoors together.
Alicia is thrilled to finally be drying out in the Nevada sun and to be a part of the Nevada Volunteers team!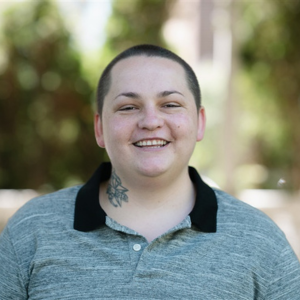 Charli Bruce, MA
AmeriCorps Program Officer
Phone: 775-224-9141
Location: Las Vegas, NV
Charli (they/them) is a California native, who has lived in Nevada for the last decade, and currently resides in Las Vegas, NV. They completed their undergraduate degree in Public Health and Sociology at University of Nevada, Reno and their Master's in Urban Leadership & Public Policy at University of Nevada, Las Vegas. Charli is extremely passionate about systems development, public health, inclusivity, equity and so much more.
They are proud to bring their experience as a AmeriCorps program director to the program officer role, and look forward to supporting programs across the state
When not working, you can catch Charli usually at home surrounded by their cats Sage and Viridian, or painting supplies and a good book.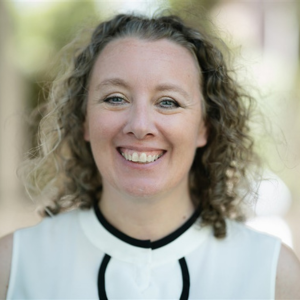 Shannon Arimura
Volunteer Generation Fund Program Officer
Phone: 775-910-3329
Location: Pahrump, NV
Shannon (she/her) comes to Nevada Volunteers as the Volunteer Generation Fund Program Officer where she hopes to increase volunteerism in Nevada by helping organizations with capacity building through grants and training and technical assistance.
Shannon has over 20 years of experience in working with volunteers in the areas of recruitment, screening and placement, training & development, strategic planning, recognition, and retention.  Shannon spent the last 8 years at the American Cancer Society where she was responsible for the success of their volunteer led event called Relay For Life.  Shannon started out with Relay as a volunteer herself in Pahrump NV where she lives. She has also served as a Leader and Volunteer Coordinator for Girl Scout of Southern Nevada, started a Parent Teacher Organization at her kid's school, and started the Food For Thought Program in Pahrump to feed kids who did not regularly have food in their homes over weekends.
Shannon's greatest joy is spending time with her family and travelling to new destinations.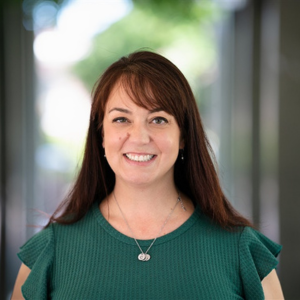 Neena Moore
Compliance Coordinator
Phone: 831-594-1999
Location: Elko, NV
Neena (she/her) lives in Elko, NV with her husband and two children. Neena graduated from the University of Davis with a BA in Economics.
Neena brings with her experience in compliance monitoring. She worked for the Regional Water Quality Control Board monitoring confined animal units' water quality. She also worked for Moss Street Children's Center at the University of Oregon as a Compliance Officer. She's excited to use this experience in her new role of Compliance Coordinator with Nevada Volunteers.
Her community volunteer work most recently includes working with her local PTA to bring programs like class pets and safer ground cover to her children's school. She is excited to work with Nevada Volunteers to apply her passion for community enrichment to the state at large.
When not working, Neena helps to serve lunch at her kids' school, runs with her vivacious puppy, walks with her crazy cats, rides her horse, or watches movies with her husband.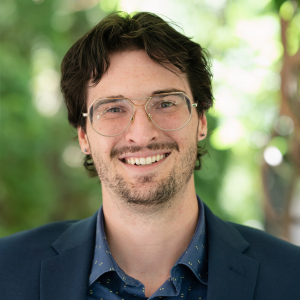 Ty McCoy
External Engagement Program Officer
Phone: 775-825-1900
Location: Sparks, NV
Ty (He/Him) is a Nevada native originally from Lamoille NV roughly thirty miles outside of Elko. He moved to Reno to complete his undergraduate degree in Community Health Science (Public Health) with a sub focus in Nutrition at the University of Nevada Reno. Following graduation, Ty was accepted into the Peace Corps as an Education Volunteer. Serving in Liberia as a ninth grade Math and seventh grade Science teacher for half his service. He then transferred into a High School to serve as a science lab instructor partner that focused on training Liberian science teachers in low cost/local material Biology, Physics, and Chemistry Labs. Outside of teaching in Liberia, Ty conducted needs assessments on the school communities he worked in and developed a secondary project to combat Period Poverty. After his service with Peace Corps, he returned to Reno and worked as a Community Health worker and a Disease Investigator to follow his passion for public health and community service prior to joining Nevada Volunteers. Ty is excited to bring experience in volunteer service and community engagement to Nevada Volunteers as the new External Engagement Program Officer.
In his free time, Ty is found on the golf course and floating the Truckee River.