Truckee Meadows Parks Foundation Celebrates AmeriCorps!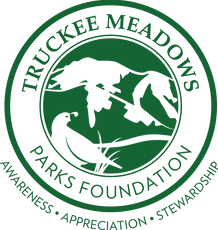 By Heidi Anderson, AmeriCorps Program Director at Truckee Meadows Parks Foundation
AmeriCorps week is here and Truckee Meadows Parks Foundation (TMPF) is ready to celebrate. The leadership at TMPF believes in the true power of National Service and what AmeriCorps does for our community, which is why they chose AmeriCorps as the best way to grow our Student Stewards Program.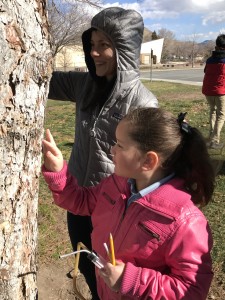 The Student Stewards Program at TMPF gets kids excited about STEM (Science, Technology, Engineering, and Math) subjects through hands on experiential outdoor adventures in local parks. Our AmeriCorps members have helped thousands of students steward our parks through citizen science, which is certainly something to celebrate in my book.
As if that wasn't enough to celebrate, raising $100,000 per year in matching funds is an annual challenge that luckily our community supports. Our community has come together through local grants, donations, and sponsorships to ensure this valuable program continues. Without your support we would not be able to impact so many children.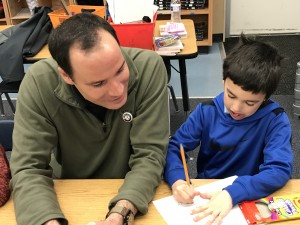 My favorite story from one of our AmeriCorps members is about a Syrian refugee who came to Reno with her family. She participated in our Student Stewards Program and was out at a park doing a bird count. AmeriCorps Member, Matt Webber, said "Despite the language barrier, you could see in her eyes the desire to learn and engage in the field trip. During her time at the park she was taking in the natural beauty while learning about the different species of birds." He went on to say "It was touching to see how hands-on learning at her local park can make a lasting difference in her quality of life during this challenging time."
A teacher we work with was telling us about one of her kids who was quiet and unengaged in her class. After the Student Stewards Program the student started showing interest in different subjects and began interacting with others in the class. The program not only helped the student engage in science, but helped her engage with her fellow students as well.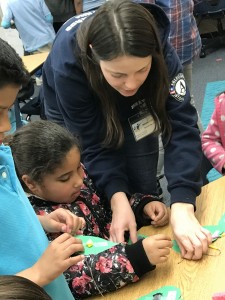 The impact AmeriCorps Members have on so many people in communities across the nation is incredible. From education to disaster relief, AmeriCorps is there in so many different ways. Those who serve in AmeriCorps want to make a difference, but we also see an impact in the members themselves. By the end of their term our members develop various skills they will use the rest of their lives as well as a sense of pride in serving their country.
AmeriCorps week is a time to recognize and share the work our members do. Celebrate with us by thanking an AmeriCorps member in your community. #AmeriCorpsWorks
Visit Truckee Meadows Parks Foundation's website to learn more and check out their social media sites!
Share This