The Ripple Effect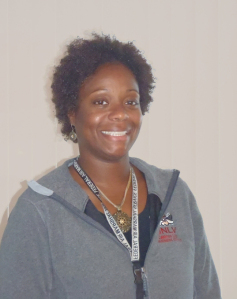 Tax season is over, but the legacy of one volunteer's commitment to service will linger. Belinda spent the last few months volunteering for VITA (Volunteer Income Tax Assistance), helping low-income individuals in Las Vegas prepare their tax returns. She has a wonderful story to tell which illustrates the ripple effect of volunteering.
Belinda said:
Today was a good day in many ways. Although we are at the end of tax season and the demand for our services far outweighs our capacity, I am in good spirits. Today I was able to help a client through a really tough time by doing her return and taking the time to educate her about all the different credits she would qualify for. This client has major car repair needs looming that she could not afford to fix and every day prayed her car would not break down. She was barely making ends meet and needed extra cash to get the work done. Based on the knowledge she gained from a thorough review of her taxes we realized her refund from the year before was much less than she was entitled to receive. We prepared a 1040X that gave her even more money than she could have ever dreamed. By the end of preparing both years' tax return, the client was in tears and extremely thankful; she kept saying thanks over and over and over again. I don't know if we will ever see her again, but she is a fan of VITA for life!
The value of Belinda's volunteer time and energy is clear. She made a huge impact in this woman's life—one that will be remembered for years. What is not so apparent are the ripples her service created that will spread throughout the community. In just this one instance alone, Belinda has brought dollars into the local community that will increase in value the moment they are spent at an auto repair shop to fix the woman's car.
According to David Rothstein, a member of the National Community Tax Coalition, for every dollar of the Earned Income Tax Credit that comes into local economies, studies have shown that there is a multiplier effect. The credits, which Belinda and other VITA volunteers help their low-income clients claim, create two dollars in additional economic activity for every dollar refunded. That's a double dose of good that Belinda can claim, not just from this one instance, but from all the clients she helped during this tax season.
No matter what the volunteer's focus is, there is always a ripple effect. Even when no dollars are involved, there will be less tangible, but equally important, value brought to the community through service. And the more volunteers you have, the more the good flows. So step up today and create some ripples in your community by volunteering.
Share This