Roadpost #14: Impacts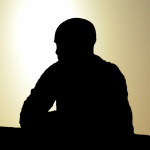 How do you describe it? The impact volunteering has—not on the person who receives the help, but on the volunteer. Volunteering is good for your health, good for your resume, but there is also an emotional charge that comes with service which can uplift you in profound and transformative ways. That feeling is at the heart of one of the stories a young volunteer named Kevin told me.
Kevin, one of our UNR student work group participants, was an AmeriCorps member before entering college, working with inner-city kids in Philadelphia. He was fresh out of high school and had no idea what to study, so he decided to give back through a national service program. One of the boys Kevin had worked extra hard to encourage took him aside one day to ask his advice, and in the course of the conversation, the boy told Kevin, "Wow, you are so smart. You are my hero."
"No one else telling me that would have given me such a boost," Kevin told me, "but a little kid saying it put everything in perspective. I suddenly realized I was doing some good work, and everything I was having trouble with at the time, it just disappeared. It was a really good feeling that I can still tap into to this day."
Kevin knows that volunteering is not all sunshine. "There is a lot of grunt work out there, and you wonder, how am I really affecting change?" But when he finished one of his AmeriCorps assignments to create an event rewarding his students for their good deeds, Kevin learned how small efforts can have a ripple effect. "This event planted seeds for something else. It was one of the first times that parents really got involved in the school. To this day, some of the things we did are still in place. It is cool to see your creation living on, as if the school was like my child, and it feels good to see it learn and grow."
While Kevin relished the impact he had on the school, I witnessed the impact service has had on him. As he spoke to me, Kevin overflowed with enthusiasm for his present service project with the Nevada Afterschool Network as well as his ultimate goal to start his own NGO in the public health sector. He bubbled over with other ideas too, such as a project to bring international music into the local schools and his desire to learn about the business side of nonprofit management. I was inspired, glad to see his youthful idealism focused in such a constructive way. At a relatively young age, Kevin has found an early wisdom to guide him through the ups and downs of life, and has set his sights on some meaningful goals.
I don't know which of Kevin's dreams will come to fruition, but he is a wonderful ambassador for service. As I spoke with him, he just beamed like sunshine, and I couldn't help but feel that sunshine too. That's the feeling, and at the core, that is what service gives.
Share This