Nevada Volunteers ♥ Nevada's Volunteers!
Nevada Volunteers wanted to share the love and gratitude of nonprofit's volunteers and volunteer programs. Each day from February 1st to February 14th, we selected one highlight and shared the love through Facebook and Twitter. Here's the collection of all those that participated. We had such a great response and it truly inspired each of us in the Nevada Volunteers office reading about the great things that volunteers are doing for our communities!
Kelly Penfold with ACCEPT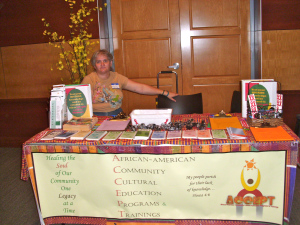 Kelly Penfold has been volunteering for ACCEPT for about two years now. Her last few months of volunteerism hours has been 20 – 25 hours per week. She is courteous, efficient and a blessing to our organization. In fact, she was just hired on as a part-time employee effective February 1st because of her dedication over the last two years. Volunteer service can eventually lead into a position with a non-profit! Thanks Kelly for all your volunteer hours and welcome aboard as an employee.
To find out how to volunteer with ACCEPT, visit www.acceptonline.org.
The May Arboretum Volunteers with The Washoe County Department of Regional Parks and Open Spaces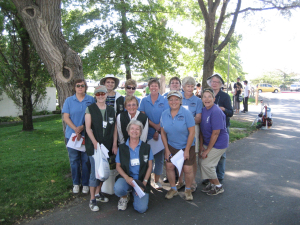 The Washoe County Department of Regional Parks and Open Space have good reason to love the May Arboretum Society and the May Arboretum Volunteers. In the last year alone, they have logged approximately 4,600 volunteer hours! One volunteer from the May Arboretum Society, Becky Conrad, personally volunteered over 400 hours, and Mary Arboretum Society president Kass Kirkham and Arboretum volunteer Pat Leedy both logged over 200 hours each. These volunteers are committed to maintaining the gardens as well as raising funds to teach volunteers about the fine points of horticulture. It is hard to put into words how much we appreciate them. Thank you!!
To find out how to volunteer with Washoe County, visit http://www.washoecounty.us/citizens/volunteers.html
The Kids Discovery Room volunteers at Rancho San Rafael Regional Park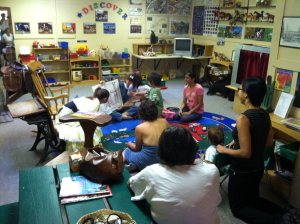 Thanks to the Washoe County Parks Department's "Discovery Volunteers" for giving local kids the chance for some hands on summer fun, games and a little learning when visiting the Kids Discovery Room located within Rancho San Rafael Regional Park. Discovery Room Volunteers open the Discovery Room three days a week during the summer months and treat visitors to activities based on weekly themes ranging from dinosaurs to pioneers. Activities include "Crafts on the Porch" and a story time. For two summers in a row, these community volunteers have given their time to continue a wonderful tradition of providing summer activities for children and their families at a Washoe County Park.
To find out how to volunteer with Washoe County, visit http://www.washoecounty.us/citizens/volunteers.html
Don Colbert with Nathan Adelson Hospice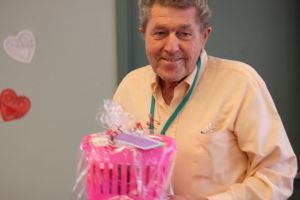 Don helps with patient care, meal delivery to Nathan Adelson's patients, and sometimes spends five days a week in our supply room doing inventory, stocking, ordering, etc. Nathan Adelson Hospice couldn't pay Don to do what he does. Everyone at NAH knows him and is appreciative of how well he cares for the patients and the staff's needs. Social Workers request Don to sit with their patients. What sets him apart is the sheer volume of time he gives and his compassionate way he handles people. He is known by name by almost everyone in the organization. He got involved with NAH because he is heavily involved in the community in other aspects but was always drawn to hospice. He inquired at NAH in 2007 and hasn't looked back.
In a word, Don is amazing. He's volunteered for Catholic Community Services for 22 years in the RSVP Program (Retired Senior Volunteer Program); 15 of those years he worked at the airport information booth one time per week and at the old Bridger Courthouse information booth once to twice a week for seven years.
He's volunteered for three years with his church, St. Francis Dsales, making food for the homeless…. every week. He has been with Nathan Adelson since 2007 and has been assigned numerous patients, works everyday in the supply room, delivers food, does health fair events, public education on hospice, mailings, and more! On top of all of this, he is a senior. Nathan Adelson Hospice is lucky to have him!
To find out how to volunteer with the Nathan Adelson Hospice, visit www.nah.org.
Bill Von Puhl with Washoe County Regional Parks and Open Spaces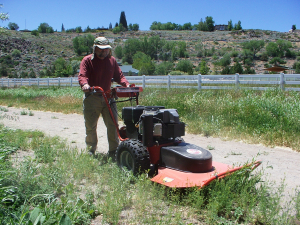 Bill Von Puhl is the perfect example of how one person can make an enormous difference. For several decades, he has tirelessly and generously volunteered his time to promote and sustain quality parks, trails, and open space in Nevada.
Bill's contribution to his community and the parks is extensive. From the boardroom to blazing new trails, he has contributed time, energy and personal funds to creating long-standing improvements to parks and trails that will benefit generations of Nevadans.
Bill is a long-standing member of the County's Open Space and Regional Parks Commission, Von Puhl is a strong advocate for the preservation of open space and involved in the creation of the Regional Open Space and Natural Resource Management Plan.
He is also eager to get his hands dirty and is often seen at one of our regional parks with pruning shears and rake in hand, helping with park and trail maintenance until late in the evening. One of the early supporters of Washoe County's Adopt-a-Park Program, he spearheaded the adoption of one of our most popular regional parks then recruited additional adopting organizations for other parks and continues to promote this important program throughout the region. He has also successfully sought and received the donation of several pieces of equipment to help with weed abatement in county parks and other open space areas.
It doesn't end there, Bill also volunteers with numerous local non-profits, including Truckee Meadows Trails Association, Keep Truckee Meadow Beautiful and the Tahoe-Pyramid Bikeway Project, whose endeavors support the parks department's mission.
Thank you for all you've done for parks, trails, open space and our quality of living in northern Nevada.
To find out how to volunteer with Washoe County, visit http://www.washoecounty.us/citizens/volunteers.html.
Amie VanZant Laughlin and Amy Backer with STEP2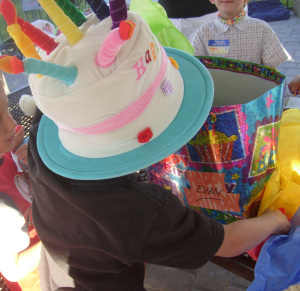 In March 2010, STEP2 believers, Amie VanZant Laughlin and Amy Backer created a project called Birthdays Matter, a local Reno volunteer effort dedicated to providing disadvantaged children with a birthday party because every kid deserves a birthday party. Funded solely by their efforts and donations in the community, Amie and Amy have been providing STEP2 kids with more than a year of …parties highlighting each kid and their special day. Every family is invited to the party and they provide games, prizes, gift bags, cake, ice cream, punch and individualized gifts for each kid whose birthday falls in that time period. To check out their Facebook page, visit: https://www.facebook.com/BirthdaysMatter . Thanks to Amie and Amy of Birthdays Matter, this STEP2 child gets to open a birthday present!
To find out how to volunteer with STEP2, visit www.STEP2reno.org.
AFS Intercultural Program
AFS Intercultural Program is a non-profit international exchange organization for students and adults that operates in more than 50 countries, and organizes and supports intercultural learning experiences. Founded by volunteer ambulance drivers following WWII, and sustained to this day by an international cadre of tens of thousands of volunteers, AFS has transformed the lives of millions of students, families and individuals. AFS held a mid stay orientation for students studying in Reno. After volunteers and students shared their love about the experience they took a night out on the town bowling. Special thanks to Nico Aguilera and Chris Morgan for organizing the event!
To find out how to volunteer with AFS Intercultural Programs, visit www.afs.org.
The Food Bank of Northern Nevada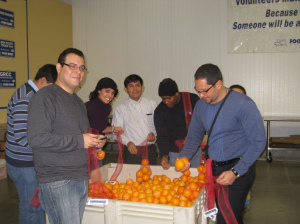 "Quite simply, we could not do what we must do without them," Bill Kolton, Volunteer Coordinator said. "As the banner in the Food Bank of Northern Nevada reads: 'Because you volunteered today, someone will eat tomorrow.'" Thank you to all of you that continue to serve the organization including the volunteers in this picture from the State Department sponsored delegation of visitors from Central American, South American and Caribbean countries who toured and volunteered the Food Bank on Martin Luther King Jr. Day of Service!
To find out how to volunteer with The Food Bank of Northern Nevada, visit www.fbnn.org.
The Goodie Two Shoes Foundation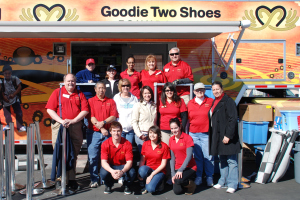 A huge THANK YOU goes out to the 42 key volunteers at The Goodie Two Shoes Foundation who have served at over 4 events! P.S. The amount of events they have served at are in parenthesis!
Pictured (from left to right): Back row – Dee Dee T. (7), Marsha M. (11), Rodan P. (15), Lynn S. (17), Gus F. (14); Middle row – Dave F. (19), Pat S. (25), Dian…a S. (14), Dixie S. (6), Marlene F. (16), Mary J. (35), Yolanda B. (14); Bottom row – Joe M. (11), Crystal M. (16), Mayara C. (18); Not pictured – Kris B. (4), Anne C. (4), Diane C. (6), Chris C. (7), Jeremy C. (5), Martha C. (9), Mary-Terese C. (4), Suzanne D. (5), Charline E. (8), Cathy G. (4), Barbara H. (6), Greig J. (4), Kathy J. (7), Skip K. (4), Stephanie K. (5), Theresa M. (5), Savannah M. (12), Maria M. (9), Alex P. (15), Janice P. (7), Carmen P. (4), Yunuen R. (4), Kelley R. (5), Judy S. (4), Bill S. (5), Emeldia W. (5), Barbara W. (14).
To find out how to volunteer with The Goodie Two Shoes Foundation, visit www.goodietwoshoes.org.
Richard Kohn with ESL In-Home Program of Northern Nevada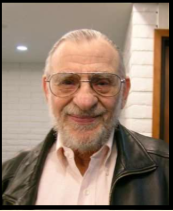 Richard Kohn, an octogenarian, has been a tutor with ESL In-Home Program of Northern Nevada since January 2009. He started tutoring on a one-on-one basis, but currently teaches two ESL classes at the Women and Children's Center in Reno, one with two students and one with three students. He also takes on students when their tutors leave the program until a new tutor is found so that… they do not regress. In addition, he has taken on an additional assignment by training all new tutors joining the program in Washoe County. The ESL In-Home Program could not exist in Washoe County without Richard Kohn. He is 100% dedicated to the program. Thank you Richard for your dedication and hard work!
To find out how to volunteer with ESL In-Home Program of Northern Nevada, visit www.eslinhome.org.
Darrell Ohlinger with The First Tee of Northern Nevada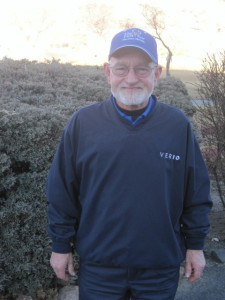 Something must keep bringing Darrell Ohlinger, a volunteer with The First Tee of Northern Nevada, back as a volunteer coach as he is heading into his fourth season. He first heard about the organization through RSVP of Washoe County (The Retired and Senior Volunteer Program) and gave it a try since he enjoyed working with kids and golf. His favorite part about volunteering with The First Tee is "being outside at a golf course helping kids learn the game of golf and teaching the skills needed to succeed in life." He thinks "it is cool when out and about and a kid comes up and says 'hi,' and tells his parents that you were his coach." The First Tee wants to say thank you to Darrell for his years of hard work and dedication to our program!
To find out how to volunteer with The First Tee of Northern Nevada, visit www.tftnn.org.
Trauma Intervention Program of Northern Nevada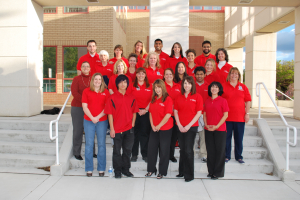 TIP provides a unique service to our community that is very much appreciated by both the citizens we assist and the emergency responders who call us out to the 'daily disasters' we typically respond to. With just 29 volunteers, TIP volunteered over 26,000 hours in 2011. More than 1,000 citizens received emotional support from TIP volunteers while nearly 800 emergency responders were able to leave an emergency scene with peace of mind knowing the family was in the competent hands of a TIP volunteer. Aside from the daily disasters such as natural death, suicide, SIDS deaths, & accidents, TIP volunteers gave generously of their time during major community tragedies like the Reno Air Races crash, the IHOP shooting in Carson City, & the Caughlin Fire. On top of all that, TIP volunteers work diligently on many other aspects of non-profit operation such as fundraising, volunteer recruitment, and community relations. All that with an annual budget of $75,000. That's why Nevada Volunteers loves TIP; no incredible budget – just incredible service from amazing volunteers. You simply can't dispute the value of a TIP volunteer!
To find out how to volunteer with Trauma Intervention Program of Northern Nevada, visit www.tipnnv.org.
CASA of Carson City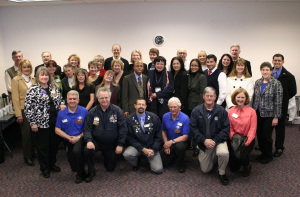 CASA volunteers hang in there for kids! Months go by. Years go by. There's a lot of meetings. Reports to write. Phone calls to make. Conversations to be had. And through it all CASA volunteers keep their eye on the prize–a safe permanent home for the child. WOW! Which one should we mention? All of them. 30 advocates in Carson City advocating for 66 children who were removed from the home due to abuse or neglect and who then entered a child welfare court case. How about Vicki who has advocated for over 40 children in the last ten years.? Or Barbara whose one case lasted 7 years? Or Pat, Connie, Raquel, Steve, Bill, Kathryn, Cali…all of them. Every child is unique and these adults "get it!" Here's a picture from a breakfast including CASA volunteers and staff from all over the state as well as our friends in Kiwanis…because community support is what makes CASA possible. These people care about kids. They give so much!
To find out how to volunteer with CASA of Carson City, visit www.casaofcc.org.
Share This