Nevada Outdoor School teaches the way in Rural Nevada!
Nevada Outdoor School AmeriCorps Program

Nevada Outdoor School (NOS) inspires exploration of the natural world, responsible stewardship of our habitat and dedication to community. As one of two AmeriCorps programs in Rural Nevada, NOS partners with a variety of host agencies to place AmeriCorps members in direct service to the community meeting locally identified needs.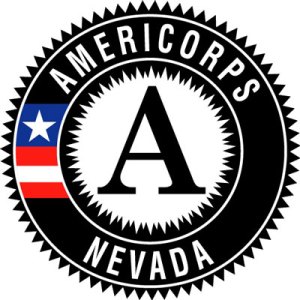 In the first quarter of NOS's 2011-12 grant, AmeriCorps members have already accomplished a lot!
Engaged 203 volunteers who have served more than 705 hours in their communities
Taught 15 Red Cross programs
Served 1,267 individuals at a local soup kitchen
Delivers meals to 875 home bound seniors and served 1112 seniors lunch in a congregate setting
Began tutoring 37 youth in Lander County to improve math and reading skills.
Assisted 108 seniors in Humboldt county access services
Provided outreach at 2 community events concerning Domestic Violence touching then lives of 160 individuals.
Amount of 2011-2012 funding received through Nevada Volunteers: $154,720
Number of AmeriCorps members serving in rural Nevada: 17 members
Agencies with increased capacity to meet community needs because of AmeriCorps members service (host sites):
American Red Cross – Elko
American Red Cross – Winnemucca
Bureau of Land Management
Friends of Nevada Wilderness
Humboldt County School District
Lander County School District
Nevada Outdoor School
Senior Citizens of Humboldt County
Silver Sage Senior Center
University of Nevada Cooperative Extension
Wells Family Resource Center
Winnemucca Community Garden
Share This