Mayors Day of Recognition for National Service!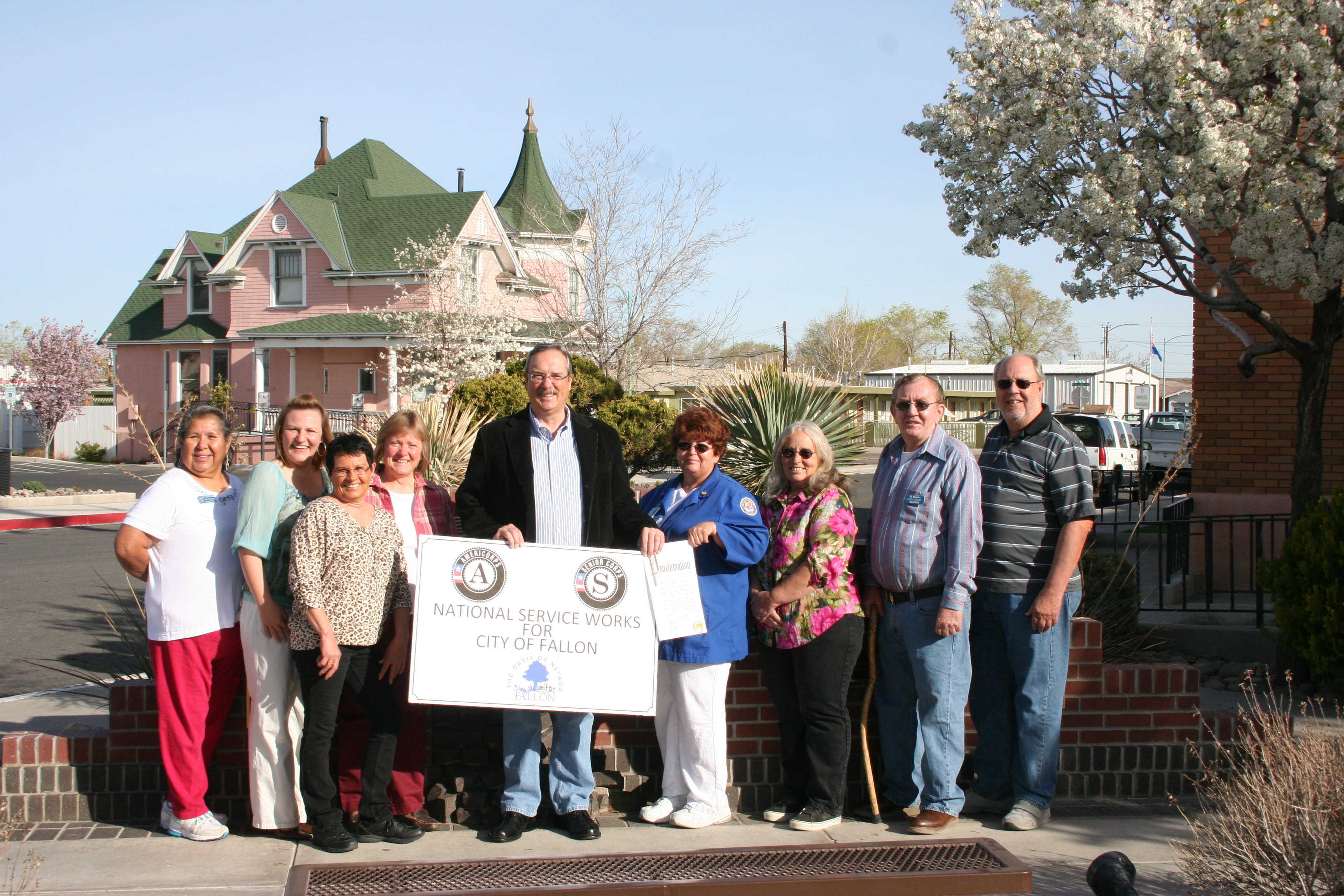 Recognizing the power of National Service, mayors across the nation will be coming together in these next couple weeks to celebrate the impact that National Service members are making in their communities. Mayors will hold public events, issue proclamations, and share through different media sources their commitment to National Service. Although the official day is April 9, 2013, Nevada started early in celebrating the instrumental National Service members in Fallon, Nevada today.
Retired Senior Volunteer Program (RSVP) members spent the morning hearing Mayor Tedford thank them for their service and commitment to the community of Fallon. In 2012, RSVP members made a huge impact in the rural town. They provided services that gifted Churchill County, $76,328 including:
198 seniors received 136 hours of RSVP care law pro-bono legal assistance.

294 hours of respite care services provided to 6 Fallon caregivers and family members.
10 home bound seniors were provided 63 hours of companionship and supportive services in their homes.
245 low-income seniors were assisted with RSVP services to help maintain them in their own homes by RSVP volunteers providing independent living services.
34 senior volunteers gave 541 hours of their time in Churchill County to help others this year.
Approximately, 1,000 people were served 50,412 pounds of USDA Commodity Foods that were distributed by RSVP Volunteers.
350 seniors received Farmer's Market Coupons to redeem fresh fruits and vegetables.
Thank you to Mayor Ken Tedford for recognizing the amazing services National Service members provide to your city! We are excited to share with you this next week how mayors throughout Nevada appreciate the role that National Service members have in their communities.
Share This