Let's give a round of applause to…
Join us in congratulating one of our finalists in the Individual – Rural Nevada category of the Governor's Points of Light, Sandy Buchanan!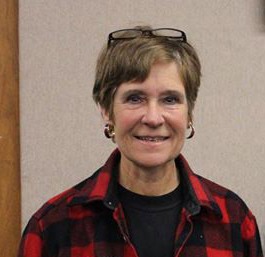 Sandy has been a Reno-Sparks Gospel Mission volunteer for 11 years, amassing over 5,000 hours of volunteerism and annually puts in over 400 service hours a year!
Sandy fills several critical needs for homeless and abused women in the community. She has developed a course of study on domestic violence for the women in the Mission's recovery program based on her book, The Warning Light. In educating women who have been affected by domestic abuse, Sandy's class provides an opportunity for the women to develop healthy relationships in our community. These women in turn give back by volunteering and reaching out to other women in need.
Sandy goes to great lengths to connect with and encourage less fortunate women. She teaches a weekly Bible study to provide hope and encouragement to the homeless women who dine and take shelter at the Mission, while also spending time on the streets talking to the women and to "experience what they experience" before joining them for their dinner at the Mission.
Quiet and unassuming, what is truly amazing about Sandy is that after driving an hour to get to the Mission, she accomplishes all these activities and more in a single day each week!
Thank you Sandy for all you do for the northern Nevada communities!
To find out more about the 2014 Governor's Points of Light Awards, click
here
.
Share This