AmeriCorps Alumni, Where Are They Now?
How did their service experience impact their journeys? What doors will AmeriCorps open for you?
Yoana Chavez- From Stipend to Salary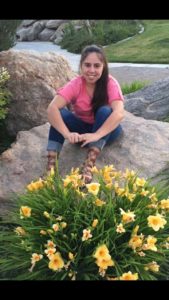 Yoana Chavez served two terms as an AmeriCorps member in Winnemucca, NV, at the Frontier Community Action Agency. After graduating high school, serving her community as an AmeriCorps member at FCAA was a great opportunity to help her community while continuing her education at Great Basin College. When asked about her experience serving as an AmeriCorps member she said, "Joining AmeriCorps was one of the best decisions that I made! It was a great opportunity to get involved in the community and meet new people. AmeriCorps supports public service as well as education. After completing my contract hours with AmeriCorps I received an education award. This helped me so much in paying for my college classes for my Bachelors degree! I would definitely recommend AmeriCorps. Not only do they help with school, it's also a great way to meet people and create lifelong friendships as well as give back to the community!"
Tania Alvarez- From Volunteer to AmeriCorps Supervisor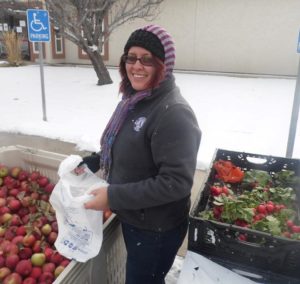 In order to expand her skills beyond the food service industry,Tania Alvarez came to volunteer at the Frontier Community Action Agency, FCAA, in March of 2014. Little did she know this decision would lead to a 4 year journey of growth and opportunity. June 2014 marked the first of three consecutive AmeriCorps terms she would serve at FCAA. Tania grew exponentially during her AmeriCorps terms of service from volunteer, to AmeriCorps client outreach position, to her current staff position as program coordinator. As a result she was hired on as a staff member after her successful completion of her third term. Reflecting upon her service Tania said "if it weren't for the AmeriCorps position I would still be working in the fast food industry. AmeriCorps gave me the opportunity to gain experience and skills that I was able to demonstrate, which allowed me to be hired on as a staff member. The Education Award offered by the AmeriCorps program has given me the opportunity to continue my education which I would not have been able to do without it." Tania is now the supervisor of the members serving at the FCAA. Because she was an AmeriCorps member at this host site herself, she has a much better understanding of the program and how to best help her members succeed.
Fiona Taylor- AmeriCorps member to Archaeologist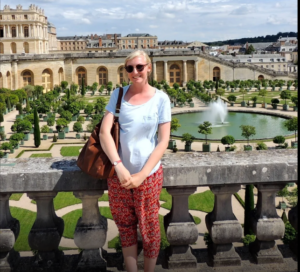 Fiona Taylor is the Arkansas Archaeological Survey Southern Arkansas University Research Station Assistant. In 2016-2017, she completed a year of service with the Nevada Outdoor School AmeriCorps Program as a Naturalist in Winnemucca, NV. She remembers her experience, "at NOS, one aspect of our job was promoting outdoor recreation responsibly, which involved participating in public outreach events and speaking with people of all ages. Education and public outreach is incredibly important in the archaeological field, because it gives archaeologists the chance to share what they are discovering about a region's past with the people who care the most about it. AmeriCorps itself is well-known as an organization, but being able to explain the skills in public engagement I gained at NOS impressed my current employer and added to my resume." She has plans to continue her education at the postgraduate level and looks forward to take advantage of the education award next year.
This article was contributed to Nevada Volunteers by current Nevada Outdoor School AmeriCorps member, Kiko Ramirez.
Share This