Amass for AmeriCorps Update

I found out about AmeriCorps from friends while attending the University of Nevada Las Vegas, who recommended the program to me because they knew of my desire to help others. After researching the program, asking questions, and speaking with National Service Alums, I realized that this was a perfect opportunity for me because of my skills and passion for helping people and my community.
I am a Site Coordinator for Communities In Schools within the United Way of Southern Nevada AmeriCorps program. I assist students with their homework, make sure they have their basic needs met, and guide them to graduate at a local high school and Community Center. Some of these basic needs include personal items, clothes, food for their families, paper, pencils and pens. If there is something that the student needs, Communities in Schools finds a way to help the student, which supports them in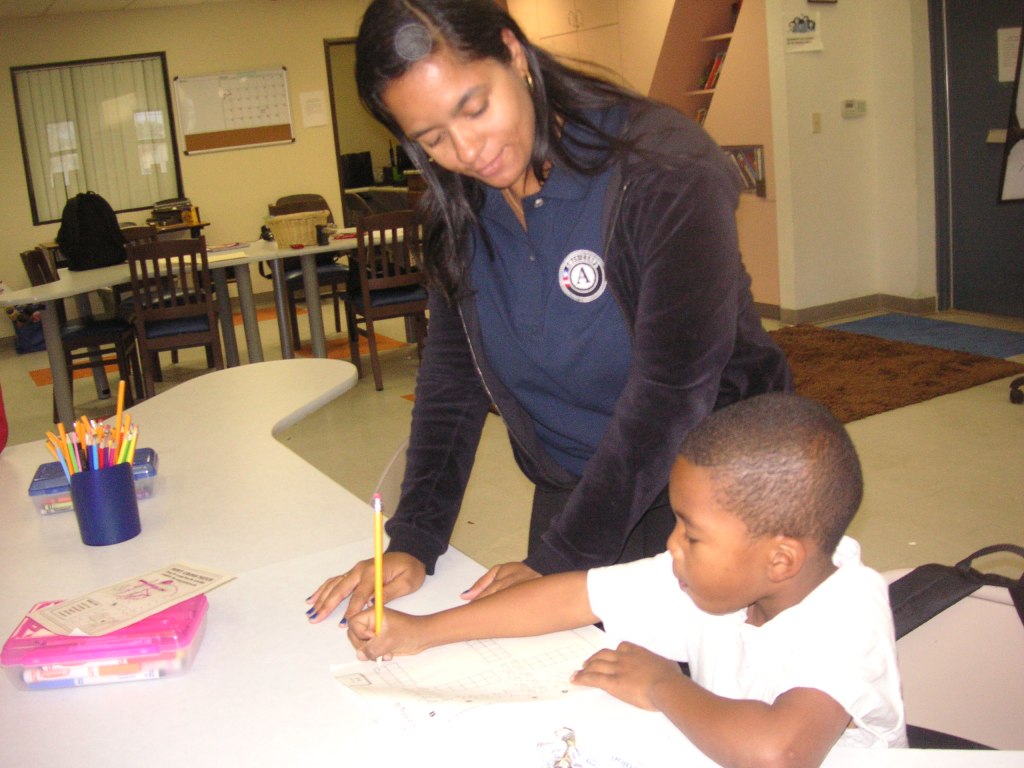 attending and graduating from school.
I love everything about my position, especially working with the high school and elementary school students! I really enjoy working with the elementary students because they come to the Community Center for homework help. It brings joy to my heart to sit down with a student and help them with their math or English homework. I enjoy learning so much about them. I love when I ask them a question, they answer it, and a huge smile appears on their face because they got it right. It's a wonderful feeling to help them and makes me strive to continue to be a good role model for them.
One of the things that I have realized through AmeriCorps, is how many programs there are in Southern Nevada to help individuals and their families. Since I started volunteering, I continually learn about new resources available for my students and their families. I have learned that becoming an AmeriCorps member what an impact that makes in our community. Every time I serve, I learn something new about Las Vegas and the organizations serving it. I'm so proud to be apart of AmeriCorps and giving back.
I personally don't think I would be who I am today if AmeriCorps National Service wasn't a part of my life. I was always raised to be a kind, generous person that "pays things forward", but if National Service was not part of my life I wouldn't be able to make the amount of impact like I do as an AmeriCorps member. Because of AmeriCorps National Service, I am able to network, grow, and learn about community resources all while helping students, parents, and organizations. Without AmeriCorps National Service, I wouldn't have the chance to learn the additional life skills that my community has taught me.
Share This