Amass for AmeriCorps! – Field Update 3
Amass for AmeriCorps! Update from the field, November 30, 2010
Full bellies, good grades, and smiles drive Genesis Vazquez, one of the 340 passionate AmeriCorps members who serve at 77 organizations through Nevada Volunteers. As we reflect on last week's national day of Thanksgiving, we'd like to introduce you to Genesis and her AmeriCorps experience.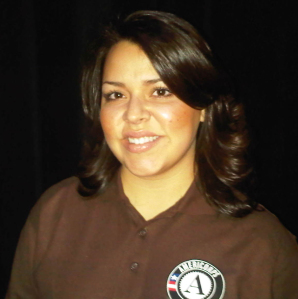 Genesis serves with Boys and Girls Club through the Luz Community Development Coalition in Las Vegas. She provides Leadership and Resiliency trainings for youth participants. She recently implemented a new program called "Girls Circle," targeting teen girls by facilitating an open discussion about various topics that are currently impacting their lives.
Going beyond her AmeriCorps duties, Genesis is also heavily involved in the community. As a volunteer for the Latin Chamber of Commerce, she has been responsible for organizing a week-long conference for the Chamber's Latino Youth Leadership initiative. In October, Genesis was appointed by Governor Gibbons as Youth Commissioner for Nevada Volunteers. She is also a sociology student at the College of Southern Nevada.
In describing her AmeriCorps experience Genesis says "Volunteering to me means more than just the simple definition. Volunteering means watching families sit and rejoice with full stomachs after I have served them Thanksgiving dinner." She continues, "It means the smile a little girl gives me when I hand her the toy she would have never gotten for Christmas. It means the report card a young boy proudly shows me after weeks of helping him with homework."
Nevada's excellent and critically-needed national service AmeriCorps programs are at risk of being eliminated due to lack of required matching funds. This is a plea to our friends to help "Amass for AmeriCorps" and raise $10,000 by the end of the year. This is what we need to keep programs like the one where Genesis serves funded through 2011. That's just $10 from 1,000 friends.
"Volunteering means to offer oneself to service, but to me it means that and so much more!" Share in Genesis' experience with improving our communities.
Give securely online at: https://www.justgive.org/nonprofits/donate.jsp?ein=88-0377269
Share us on Twitter

Share us on Facebook

Donate Now!

Share This