By Heidi Anderson, AmeriCorps Program Director at Truckee Meadows Parks Foundation
AmeriCorps week is here and Truckee Meadows Parks Foundation (TMPF) is ready to celebrate. The leadership at TMPF believes in the true power of National Service and what AmeriCorps does for our community, which is why they chose AmeriCorps as the best way to grow our Student Stewards Program.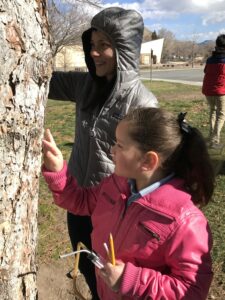 The Student Stewards Program at TMPF gets kids excited about STEM (Science, Technology, Engineering, and Math) subjects through hands on experiential outdoor adventures in local parks. Our AmeriCorps members have helped thousands of students steward our parks through citizen science, which is certainly something to celebrate in my book.
As if that wasn't enough to celebrate, raising $100,000 per year in matching funds is an annual challenge that luckily our community supports. Our community has come together through local grants, donations, and sponsorships to ensure this valuable program continues. Without your support we would not be able to impact so many children.
Continue reading →