Nevada Volunteers administers an average of $2 million in federal funding per year to AmeriCorps*Nevada programs, including nonprofits, agencies, and P-16 educational institutions. This funding leverages an additional $2 million in match funding from local communities.
We provide expertise in grant making, grant administration, evaluation, monitoring and risk assessment, and advanced training and technical support to bring these critical funds to Nevada.
AmeriCorps*Nevada programs meet rigorous standards to receive funding so they can serve local needs as well as raise required match funding. And the results are impressive!
 AmeriCorps*Nevada 2015–2016 program activities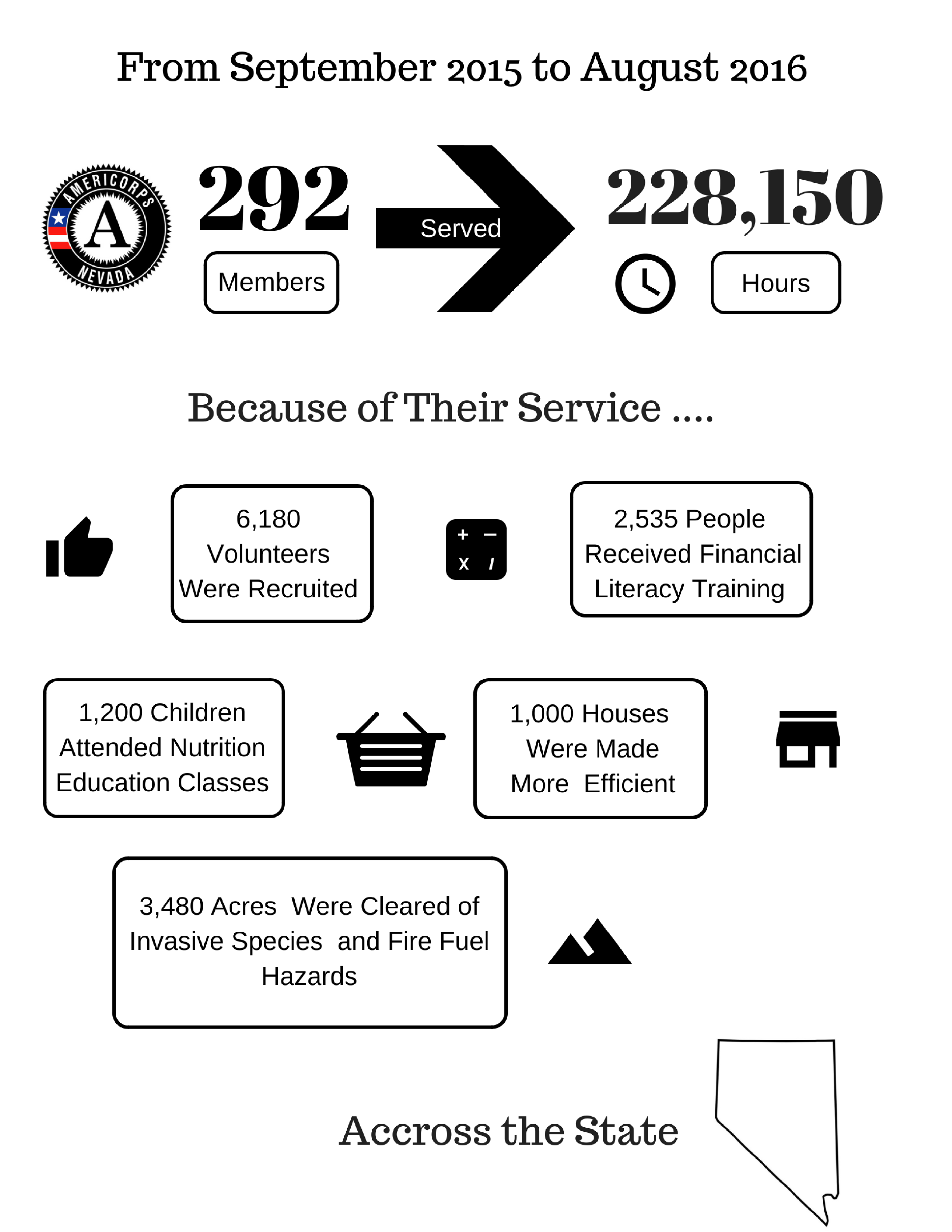 These numbers represent AmeriCorps*Nevada only and do not include additional AmeriCorps resources brought to Nevada through the AmeriCorps*VISTA, AmeriCorps*National and AmeriCorps*NCCC programs. For more information on the impacts from entire National Service family in Nevada please visit http://www.nationalservice.gov/impact-our-nation/state-profiles/nv