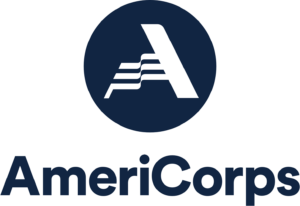 VGF strengthens nonprofit organizations to recruit and retain volunteers to meet critical community needs!
Authorized by the Edward M. Kennedy Serve America Act, the Volunteer Generation Fund supports organizations and State Service Commissions to boost the impact of volunteers on critical community needs.
The Volunteer Generation Fund (VGF) focuses on investments in volunteer management practices that increase both volunteer recruitment and retention. At a time of social need, when Americans of all ages are looking for ways to give back, we need to be ready to engage all those who answer the call to serve.

The Volunteer Generation Fund & Nevada Volunteers Partnership
Nevada Volunteers utilizes VGF funding to help non-profits across the state enhance their volunteerism impact and recognition efforts.
Nevada Volunteers utilizes this funding to implement three interventions to increase the capacity of Nevada organizations to effectively manage volunteers and increase volunteerism across Nevada:
1) Expand the reach of our statewide website, to connect organizations with a diverse base of volunteers; 
2) provide capacity-building mini-grants to organizations interested in implementing new evidence-based volunteer management best practices; and
3) provide training and technical assistance to organizations on evidence-based volunteer management best practices.
Current Funding Opportunities
2021 VGF Capacity Building Mini Grant
Past Funding Opportunities
2020 – 20201 VGF Volunteer Recognition Micro-grant
Stay tuned for training links for volunteer management webinars.
Interested in learning more about the Volunteer Generation Fund?
Not able to apply but want to be involved in our efforts? Apply to be a peer reviewer!
What is Peer Review?
Peer Reviewers assist Nevada Volunteers in reviewing and scoring submitted AmeriCorps State applications for Nevada.
Peer Reviewer comments and ratings are then considered in decisions that determine how AmeriCorps resources will be distributed to support organizations and partnerships in addressing critical needs throughout Nevada.
Why participate?
Participation in Peer Review is an excellent opportunity for professional development and service.
Peer Reviewers will engage in the grantmaking process of a major funder of community service, while networking with others across a variety of professions.
Am I qualified?
Peer Review is open to a wide range of people with varying experience and backgrounds. The following are things that will be beneficial if you choose to apply to be a Peer Reviewer:
Experience with AmeriCorps and/or the nonprofit sector

Experience with grant writing or grant review (or an interest in gaining experience)

Knowledge and/or experience in a field related to the application priority areas (health, human services, disaster/emergency services, environment, education, veterans affairs, economic opportunity)

Ability to independently review 5-6 applications over a two-week period (approx. 2 hrs. per application)

Live or work in the state of Nevada
2020 – 2021 Volunteer Generation Fund Volunteer Recognition Micro Grant Recipients