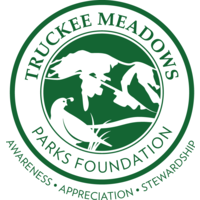 Program:
The AmeriCorps Wetland Restoration Technician will be an essential member of the team for this young non-profit organization. This person will implement and support the Wetland Restoration Program. The Wetland Restoration Program aims to restore a decommissioned golf course back to a functional wetland system. This AmeriCorps member will assist in restoration through research design, invasive plant removal, native plant establishment, site monitoring, trail maintenance, and the development of interpretive signs. Members in this position will also interact with the community and communicate restoration activities and goals.
Site Location:
Truckee Meadows Parks Foundation:
Site Supervisor: Elena Larsen, Wetland Restoration Program Director
6800 Pembroke Dr., Reno, NV 89502
(775) 360-6068
elena@tmparksfoundation.org
Term of Service:
The service term for this position begins in May, 2021 and will be completed by August, 2021. This is a quarter time AmeriCorps member position. Members must complete a minimum of 450 service hours. Service will mainly be conducted either Tuesday – Saturday or Sunday – Thursday from 8:30 a.m. – 5:00 p.m., however, some additional weekends and/or evenings may be required. Members will serve at Rosewood Lakes location (6800 Pembroke Dr., Reno, NV) and primary service duties will be completed in an outdoor, wetland environment.